How you can Give and help OUR Church
EVERY GIFT MATTERS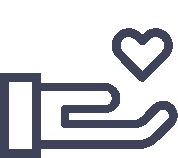 As we endeavor to REACH LIVES on the Big Island and beyond with the Gospel of Jesus Christ. We need your help.
​
Please pray and ask the Lord what part you are to play in this outreach.
​
We serve a BIG God. With His help along with your cheerful, generous giving we can see the Big Island SAVED.
You can give during our Sunday Services.
Text "THEHOUSEHILO" to 833-245-8474